Our Services

We include United States Customs Clearance, Remote Location Filing, Automated Clearing House, Duty Drawback, International Freight Forwarder, Surety Bonds, Marine Insurance and Expert Consultation among our services.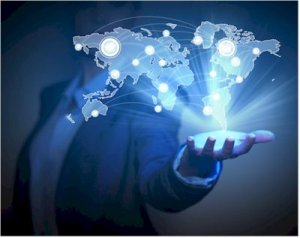 Reaching Across the Globe to Help You Reach Your Goals
With over 200 years experience, our staff is eager and able to take on your most challenging logistic and brokerage needs. We pride ourselves in being able to take on whatever problem Customs throws your way and solve it effectively and efficiently. We've been problem solving since 1961 and we've seen just about everything. In the ever changing world of international business, flexibility and ingenuity play a key role in getting results. Our five Licensed Customs Brokers and their diverse histories in this industry afford us a multitude of flexibility and ingenuity. Bottom line, we get it done! Let us get it done for you!
United States Customs Clearance:
William A. McGinty Co. offers expert Customs clearance services nationwide. We are fully ACE (Automated Commercial Environment) operational. ACE is the new Customs platform for electronic communications and document submission. In ACE, we are able to transmit entries earlier, resulting in smoother and more efficient Customs clearances. Our experienced staff, including five Licensed Brokers, is willing and able to handle all of your brokerage needs.
Remote Location Filing:
William A. McGinty Co. maintains a National Permit with U.S. Customs & Border Protection which allows us to clear merchandise in any port throughout the United States and Puerto Rico. This also allows you, the importer, to use a single Customs Broker; one that knows your products and needs inside and out ….. William A. McGinty Co.! Let us get it done for you!
Automated Clearing House:
Direct from the Customs web site; "CBP Automated Clearing House (ACH) is an electronic payment option that allows participants to pay customs fees, duties, and taxes electronically, as well as receive refunds of customs duties, taxes, and fees electronically." William A. McGinty Co. can manage your ACH payments through daily statement processing or periodic monthly statement processing (PMS).
Duty Drawback:
Duty Drawback is the refund of certain duties, taxes, and fees which are collected upon importation. Upon the exportation or destruction of imported goods, these monies can, in some cases, be refunded up to 99%. William A. McGinty Co. can assist you in setting up your own drawback program and with filing the refund claims on your behalf.
International Freight Forwarder:
Our network of partners extends across the globe. We have developed strategic partners in all of the key shipping markets to assist our clients with their international shipping needs. Whether your freight originates in Australia, Mainland China, Italy, or Zimbabwe, we can assist you in moving it efficiently, effectively, and economically to its final destination. We communicate with the origin offices on a daily basis and can provide updated information as you require it. Our team takes great pride in individualizing our services on a client to client basis to ensure they each receive the service they need, deserve, and desire. Ship with us and know where you stand!
Surety Bonds:
William A. McGinty Co., can obtain and maintain surety bonds on your behalf. Whether your needs substantiate a Continuous Bond, Single Entry Bond, or ISF-D Bond, we can accommodate you. EBonds are now available and make the process more streamlined.
Marine Insurance:
Is your cargo protected from damage and/or loss? Carrier's liability is extremely limited. Would a General Average close your business? You can put your mind at ease. William A. McGinty Co. offers customized cargo insurance coverage that will provide broad "All-Risk", door to door coverage to protect your goods in transit. Call us today (847-427-0980) for an insurance quote and learn why should insure your international shipments.
Expert Consultation:
Have you had the situation where your goods have arrived and now you are scrambling to find answers for your Customs Broker? William A. McGinty Co. considers their clients to be partners in business. We will provide pre-import analysis of your commodities and projects so you know what to expect and what documents will need to be provided. By being proactive, we can minimize unforeseen problems that might have occurred without our analysis. We will consult IN ADVANCE and avoid these common problems.
Industries Served
William A. McGinty Co. has a diverse team with varied backgrounds. This affords us the ability to share our expertise in a very wide range of industries. While certainly not all-inclusive, below are some of the industries our very best clients find themselves relying on our knowledge.
Textiles & Garments - Ball Bearings - Footwear - Food and Beverage - Medical Devices (Supplies) - Chemicals - Beauty/Cosmetics - Dietary Supplements - Organic Agricultural/Garden Supplies - Hardware - Electronics - Tobacco - Ammunition - Automotive - P.E.T. Film - Healthcare - Steel - Ceramic Ware